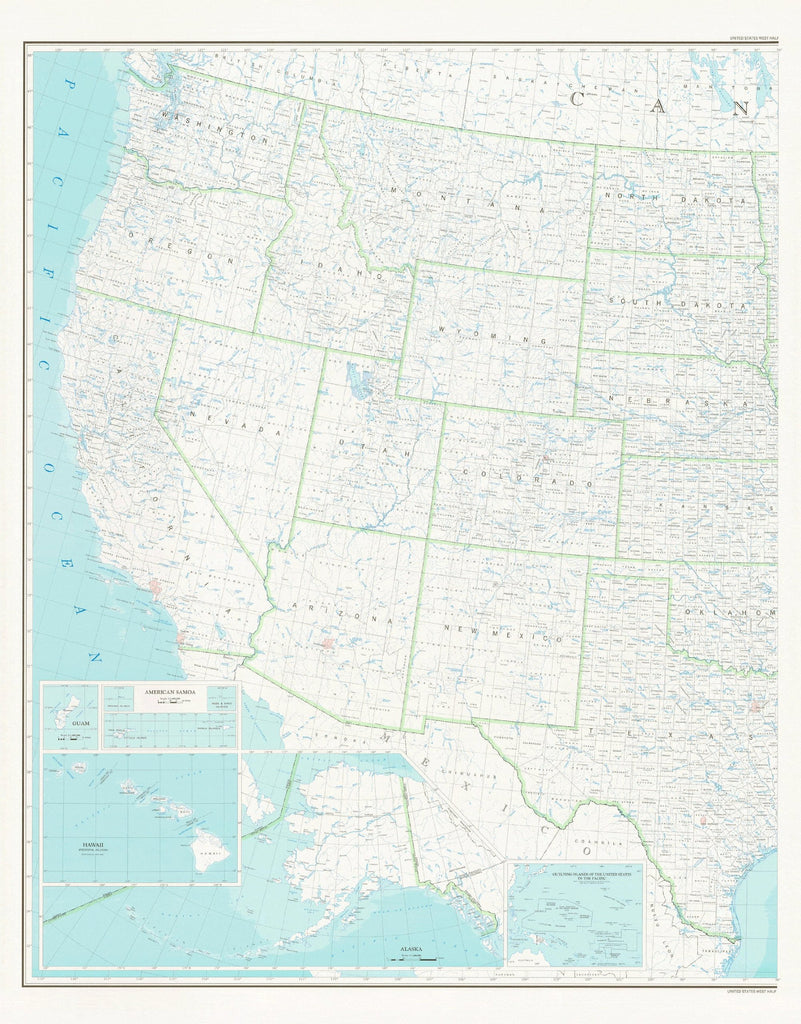 United States Geological Survey
United States Map 2B Base Map (West Half, Paper/Non-Laminated) (TUS5571) [Map] [1975]
This colorful map shows counties and county seats, states and state capitals, and rivers, streams, and lakes of the United States which are west of 96° West. Inset maps cover Guam, American Samoa, Hawaii Principal Islands, Alaska, and Outlying Islands of the United States in the Pacific.
The map is a convenient and useful at-a-glance reference ready for highlighters, sticker dots or arrows, or graphic tape.
Paper, one-sided wall map.
Scale:

Western USA = 1:25,000,000

American Samoa = 1:1,000,000

Hawai'i Principal Islands = 1:25,000,000

Size = 42"

×

54"
101407
---
Share this Product